Breaking the Cycle Of Poverty
HopeBuilders International's aim is to build hope and provide a future for at risk and vulnerable orphans so that they can grow up to be a generation that will change the culture of poverty and greed that they now live in. Get More Information
Village of Hope
Began construction in January 2009 and includes 14 homes which house up to 8 orphans and a house mother, who in most cases would be a widow.
Home of Hope
Established in 2007, Home of Hope is a community based organization that takes care of children with multiple disabilities housed in a home.
Youth Support Uganda
Began in 2013 to help support youth in Uganda, in the daily challenges that they face such as drug & alcohol abuse and sexual violence.
Jinja Christian School
Built in late 2012 / early 2013 and opened for the first day of Term 1 on 4th February, 2013. The school provides quality Christian education to children in the Jinja District.
Schoolies Rev
Began in 2011 and seeks to start a revolution – making a difference in
the lives of young people in Australia and in third-world countries over a 3 week trip.
Hopebuilders International Begun
HopeBuilders International is registered as a charity with the Australian Charities and Not-for-profits Commission ABN 51315982776.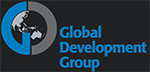 HopeBuilders International is proud to be a project partner with Global Development Group – the AusAID approved NGO responsible for approved aid and development project J314 HopeBuilders Uganda.